Features:
1. Single layer, double layer, multilayer, vertical wiring, horizontal wiring, any combination;
2. The aluminum alloy cable ladder has an average load of more than 300KG per meter;
3. The spacing of aluminum alloy cable ladder is adjustable; the hanging interval is 1.5m-2m;
4. The aluminum alloy cable alloy is assembled on site by special parts, which is convenient for transportation.
5. The boundary beam will be connected to the cross-bar with angle support, Convenient assembly; nice appearance with practicality; high cost performance n.


Application:
Medium-sized computer room, large computer room,telecommunication room, network room, data center and telecommunication base.


aluminum profile
No drill holes required to hold profiles together! Simply cut the aluminium profiles to length and assemble them!





These unique aluminum profiles were specially designed to save you time and money. Clever connection elements dispense with the need for machines and equipment. The profiles are simply cut to length and assembled and are available in more than different length and profile sizes and cross-sections.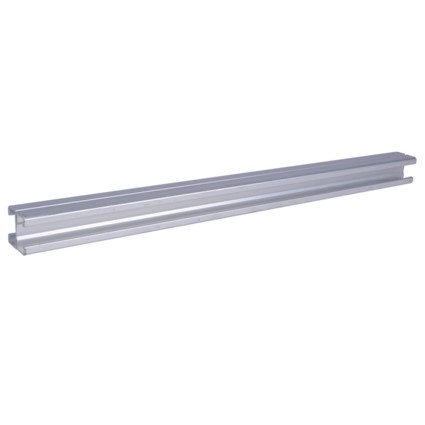 Our aluminum profile system – the benefits
•combine, assemble, modify
•maximum flexibility, with no need for mechanical machining of the aluminum profiles
•reliable connecting technology that has been field-tested over many years ("long-term stability")
•cost-effective due to low assembly costs, assembly position can be subsequently changed
•wide range of aluminum profiles in stock, with cross-sections from 1cavity to 4cavity
•available as bars or cut-to-length (marked, deburred, ready for installation)
•all profile systems compatible with one another


Kee Klamp pipe ladder
A Kee Klamp is a structural pipe fitting commonly used in the construction of handrails and barriers. Fabricated installations comprise the fittings and separate tubing components, which can be sized on site.

The benefits of using KEE KLAMP fittings
•No welding, so no hot work permits are required
•No threading or bolting so no special tools are required
•A flexible system that can accommodate on site variations
•Cost effective to install; no specialist labor required


Project Service
NeWocom can help you with all aspects of a project, including Free Technical Assistance, Site Surveys and Installation.
Aluminum tube
It is the most widely used of all aluminum alloys. It is essentially commercially pure aluminum with the addition of manganese which increases the strength some 20% over the 1100 grade. Thus, it has all the excellent characteristics of 1100 with higher strength. It has excellent corrosion resistance. It has excellent workability and it may be deep drawn or spun, welded or brazed. It is non heat treatable. Applications: cooking utensils. decorative trim, awnings, siding, storage tanks, telecom ladder,…
Features:
•Highly corrosion resistant
•Dissipates heat rapidly and evenly
•Very strong yet lightweight
•Easy to fabricate
•Available in 25mm and 35mm diameter
•Natural finish
•Available in lengths between 3meter and 6 meter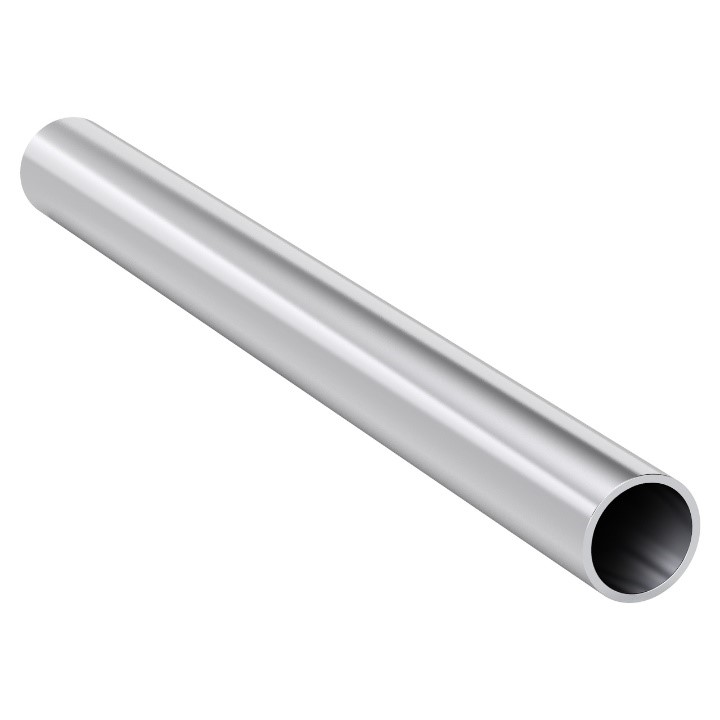 Single Socket Tee
A Kee Klamp is a
structural pipe fitting
commonly used in the construction of handrails and barriers. Fabricated installations comprise the fittings and separate
tubing
components, which can be sized on site.
Designed to give a 90 degree butt joint between two tubes. Frequently used for the joint between end uprights and the middle rail on guardrailing where the site is straight and level. Also for base ties on racking. This fitting cannot be used where the tubing through the sleeve 'A' is required to be joined within the Kee Clamp fitting.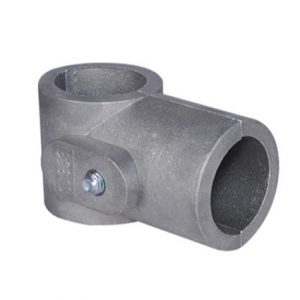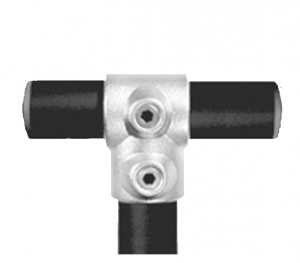 Three Socket Tee
Most commonly used as the 90 degree joint between the top rail and an intermediate upright on guardrailing. As there are two socket set screws in the sleeve, this Kee Klamp fitting can be used where a join is required in the horizontal tube
Straight Coupling
Designed to form an in-line joint between two pieces of tube of the same size.
An inline external tube connector for joining two tube a the same diameter. This fitting is not recommended to be used in a high load application. If a smooth inline joint is required we would suggest a 150 internal joint.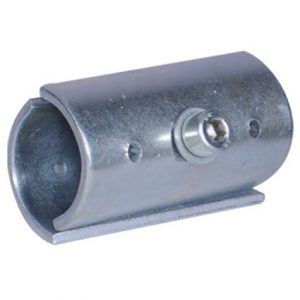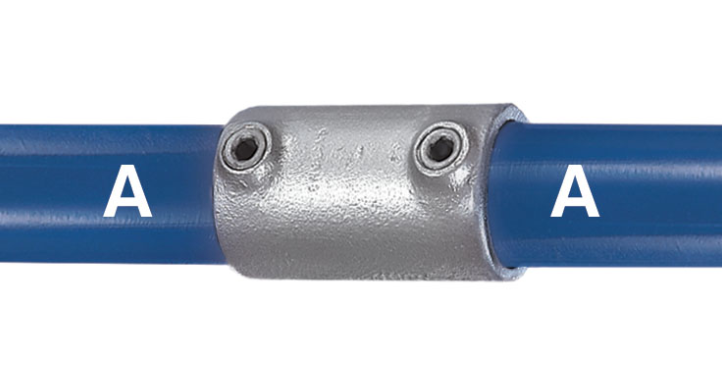 One hole Pipe Strap, Aluminum tube connectors ( U Linkage)
It is used for coupling one profile and one tube with 90 degree connection in other word To connect Aluminum tube to 3-Cavity(2 cavity) Aluminum profile.
NeWocom developed its Robust Clamps for heavy loads and shock-proof applications. Aluminium tube connectors. The one hole clamp connectors are extremely resistant to high temperatures and corrosion and have been specially designed for dynamic loads. Excellent clamping forces ensure a reliable and highly stable connection, even when subjected to dynamic loads.

•Impact-resistant, heavy load range
•Extremely strong
•Vibration-proof
•Impact and shock-resistant
•Temperature and corrosion-resistant

Straight Line Connector for Aluminum Profile
It is used between two profiles for straight line lengthening connection, insert into slot pit at joint position of two profiles, then locked by screwing up the holding screw.
Features:
1.For linear extended connection between two profiles
2.When installation, insert it into two profiles of joint slot pit, reoccupy fasten the set screws
3.Made of Carbon steel and durable
4.Suitable for European standard 20/30/40 series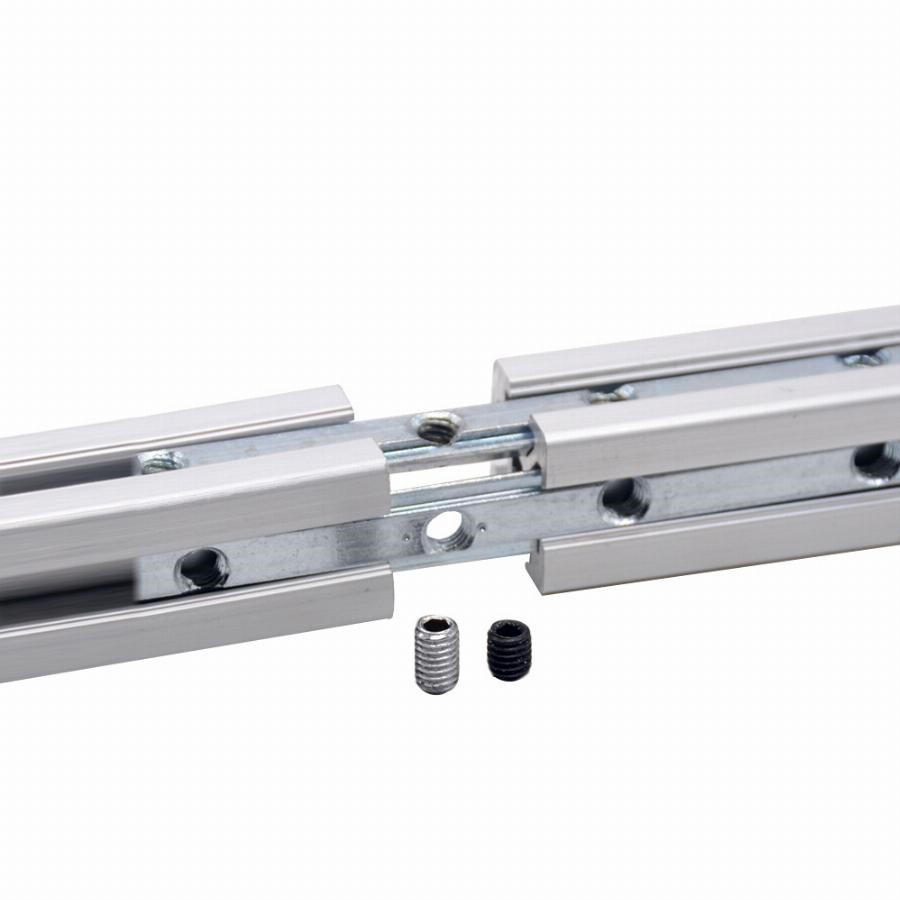 L SHAPE ALUMINIUM REINFORCEMENT CLAMP
It's high quality L shape aluminum reinforcement corner joint with right angle with profile. It is durable and versatile.
Specifications
•Material: Aluminum.
•Durable and versatile.
•Cutting method: Servo feeding.
•Used: For Power Locking Profile.
•Straight Angle Corner Stand with two Oval Holes(+/- 0.05% Accuracy).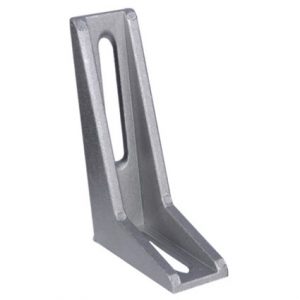 Aluminum Extrusion Slim T-Nut
An essential for working with slotted aluminum extrusion, these slim metal nuts slide into the side-slot of the extrusion. The slightly oval shape means that as they screwed-into the nut jams against the slot.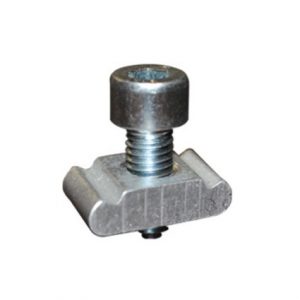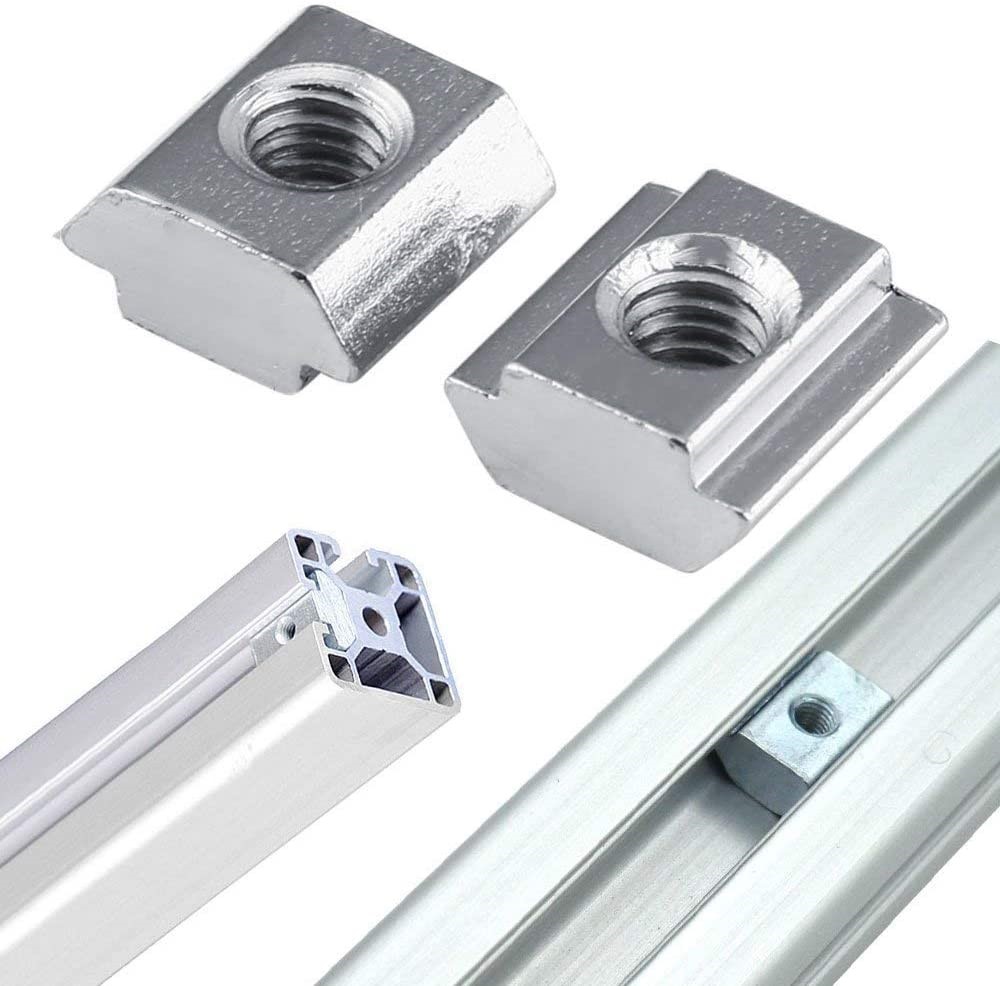 corner brace
Corner Angle Bracket Brace L Shelf Reinforced Braces Galvanized Steel Brackets
Heavy Duty angle brackets 90
Strong Bar

The corner brace allow you to combine different type of aluminum profile or tube with concrete and various types of construction materials. They allows for easier and quicker assembly work - reducing the cross-section of profile by eliminating groove and jams, which saves on structural material. All products are made of galvanized steel, which protects them from corrosion.

•Easy to install with screws.
•Perfect for bookshelf, external wall brackets or mounting ladder on wall.
•Made of solid, sturdy, heavy duty galvanized steel.
•L Shaped Design perfect for structural supports, super thick, very durable.
•Widely used in cable trays, office, house and factory.