Network FOC-SS
Network FOC-S
Network FOC-M


Features
•Closure provides perfect solution for the protection of the junction point of optical fiber cable from environment.
•Silicone gasket is used to seal closure and provide a long term reliability.
•Closures have two or three cable entrance ports on each end.
•Closures can be installed at temperatures between -40~176℉ (-40℃ ~ 80℃)
•Closures are compact and lightweight.
•Its installation is very easy due to applied minimum bolts.


Applications
•Telecommunication Networks
•CATV Networks
•Local Area Networks
•Underground, Aerial, Buried
•Vault and Building environments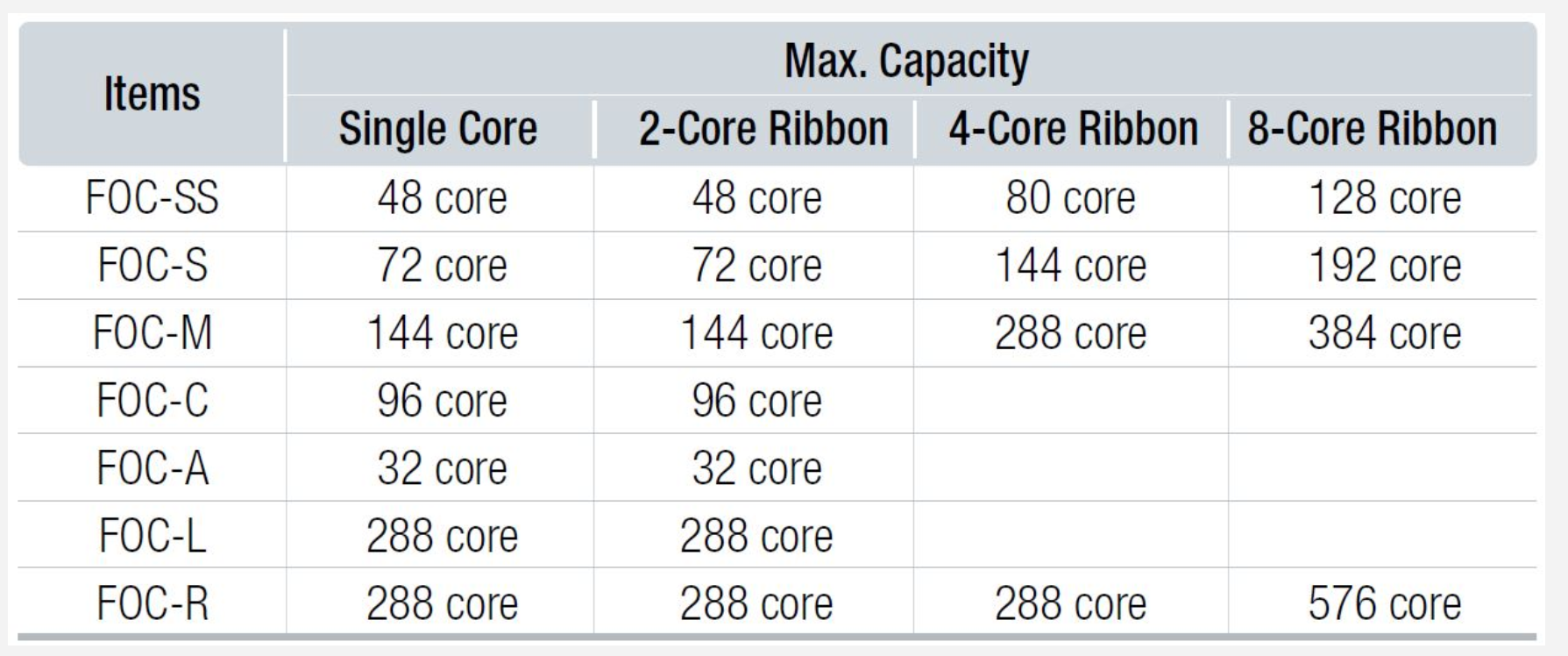 Structure, Dimension and weight